Post by Rogue Shēngxiào on Feb 17, 2020 17:12:02 GMT -5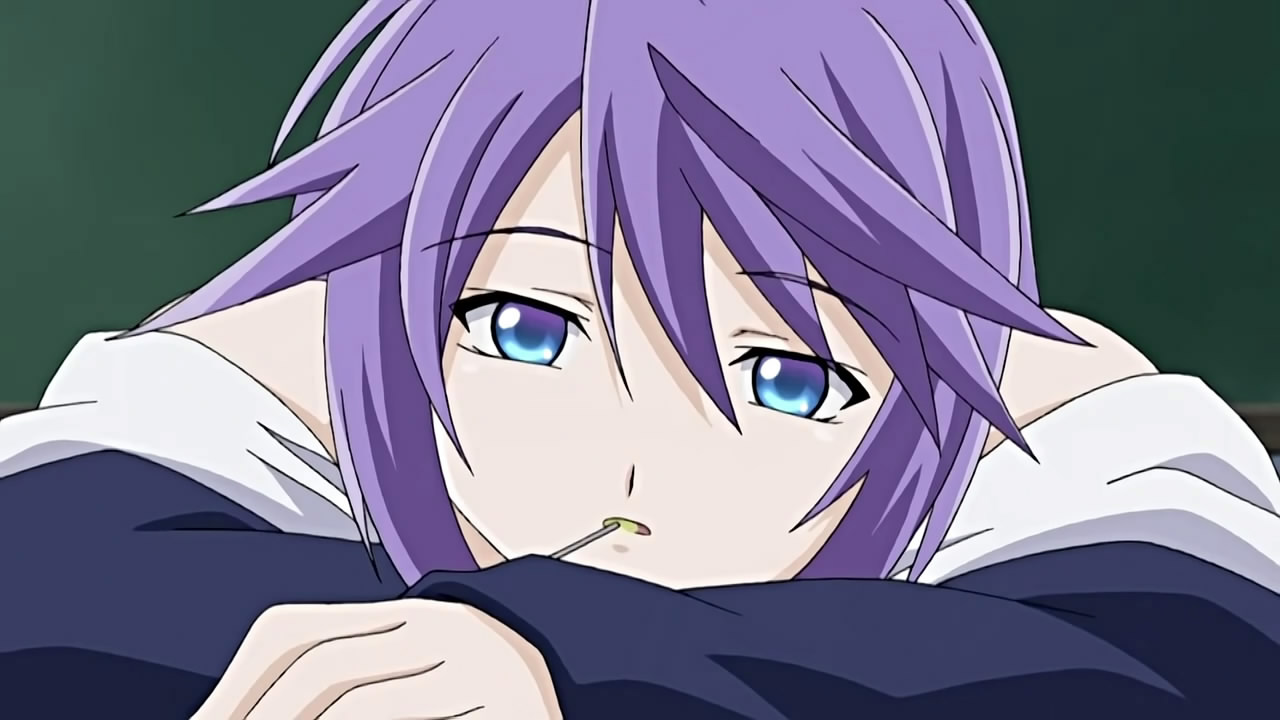 Kurome Kuraokami
I shall use my power to freeze anything in the way of my dreams, even time itself!




NAME: Kurome Kuraokami

ALIAS: Ice Princess

BIRTHPLACE: Hage

OCCUPATION: Wandering Citizen?




★ APPEARANCE




HAIR COLOR: Light Purple

EYE COLOR: Light Blue

GENERAL DESCRIPTION: Kurome has long light purple shoulder length hair, blue eyes that has a bit of purple at the top and she is always seen with a lollipop in her mouth. Kurome has fair skin, and a very small body type from years of malnutrition. She wears a uniform, she wears a light brown pleated checkered skirt, a white sweatshirt with long dark blue sleeves with a black singlet underneath, a yellow pendant, long dark & light purple striped stockings with white shoes and a belt tied to her left leg




★ PERSONALITY

Kurome is a lonely, depressed and misunderstood girl. Kurome is shown to be a reserved girl with little emotions, which she only expresses when having moments with people she especially cares for like her family. She is often seen stalking and hiding in different locations, which is often played up for comedic effects. Kurome is very driven and has a strong will however, and almost always sees her goals thru to the end.

Kurome as a young woman has a problem with infatuation, which leads her to falling for the wrong person more often than not. Along with that she also has a very strong competitive spirit, as she hates to lose and will try her best to win even in childish and meaningless things. Kurome is also very driven to not fight because of a problem she has with blood lust, however she will never hesitate to enter battle.
★ HISTORY
★ COMBAT


GRIMOIRE: Tier

ELEMENT: magic element based on grimoire here

MAGIC SPECIALIZATIONS: Your chosen magic specs go here

CHARACTER PERKS: copy and paste the spoiler's to your character perks here

COMBAT STYLE: a brief description on how your character fights with their magic. Lorem Ipsum is simply dummy text of the printing and typesetting industry. Lorem Ipsum has been the industry's standard dummy text ever since the 1500s, when an unknown printer took a galley of type and scrambled it to make a type specimen book. OPTIONAL




Mizore Shirayuki from Rosario + Vampire
MADE BY NOVA