Post by Bengal on Jan 19, 2020 6:05:37 GMT -5
[newclass=.ullaBG]background-color:#2c2c2c;border:#ccc 1px solid;border-radius:3px;width:350px;padding:5px;[/newclass][newclass=.ullaBack]background-color:#d14848;padding:10px;[/newclass][newclass=.ullaTxt]background-color:#d14848;border-radius:3px;width:250px;margin-left:7px;padding:10px;font-family:robotic;font-size:10px;text-align:justify;height:80px;overflow:auto;[/newclass][newclass=.ullaTxt b]color:#d14848;font-family:robotic new;text-transform:uppercase;letter-spacing:1px;[/newclass][newclass=.ullaTitle]float:left;width:50px;font-family:robotic new;font-size:9px;letter-spacing:1px;text-transform:uppercase;text-shadow:#2c2c2c 0 1px,#2c2c2c 1px 0,#2c2c2c -1px 0,#2c2c2c 0 -1px;[/newclass][newclass=.ullaTitle IMG]margin-bottom:5px;margin-top:10px;[/newclass][newclass=.ullaHash]margin-top:10px;background-color:#2c2c2c;padding:5px;font-family:robotic ms;text-transform:uppercase;font-size:9px;letter-spacing:1px;color:#639677;border-radius:3px;[/newclass][newclass=.ullaHash a]color:#639677;[/newclass]
[nospaces]
[attr="class","shadowsBG"]
[attr="class","shadowsIMG"]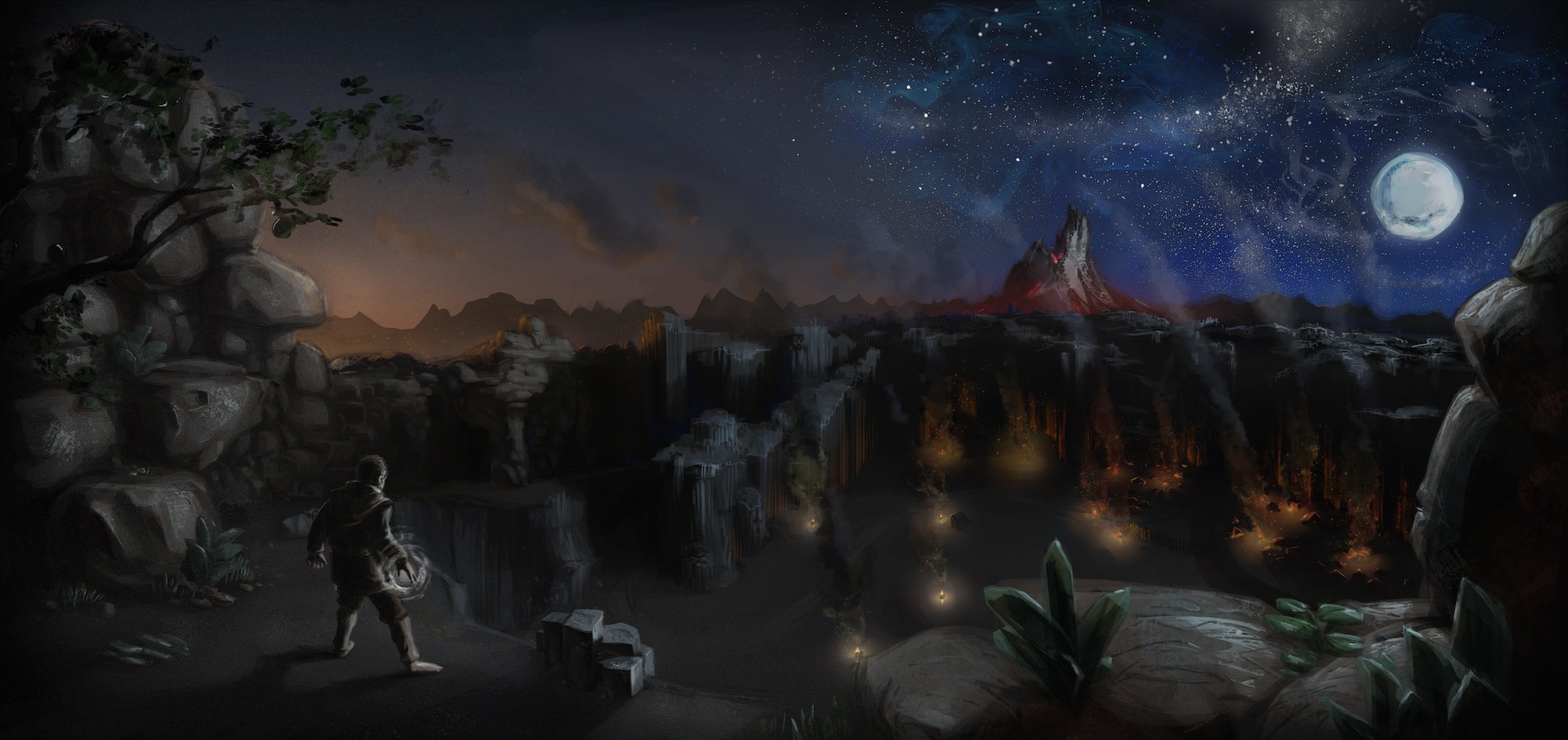 [attr="class","shadowsBox"]
[attr="class","shadowsTitle"]Senior [break]Knights
[attr="class","shadowsBody"]
[attr="class","shadowsHead"]Friendly Inquiry
While pursuing the escaping diamond soldiers, you come across an advanced reconnaissance outpost that remains hidden from view with the use of an Illusion spell. When spotted, you realize that they can hold information regarding their other comrades in the Kingdom, so it's imperative you take them alive for questioning back at the Royal Capital. Apprehend the enemy by leaving them with a sliver of health and then destroy/occupy the outpost so that any other foe cannot use it.
[attr="class","shadowsSub"]Details
Maximum Number of Players:
3
[break]
Minimum Word Count:
5000
[break]
Location:
The Forsaken Region
[break]
Special Requirements:
Completed the mission before in this chain. One of the members of the thread needs to have 20 sensory or Ki to see the outpost. Keeping damage to a minimum (area of effect spells, for example) will net you an extra +500 Gold each instead of destroying the fort, so remember that!
[attr="class","shadowsSub"]NPC Information
Diamond Knights x5 per group member.
[break]

[break]Health Limit: Intermediate | Mana Skin: Senior

[break]Physical Speed: 10 m/s

[break]Physical Damage: Intermediate

[break]Magic Element and Types: Any element from the Silver or Gold Tiers, coupled with Illusion, Attack Creation, Curse and Restraining magic.

[break]Combat Style: These knights will coordinate to try and take down the Clover mages that have found their little outpost. Expect them to fight fiercely and without fear or hesitation, since they know how desperate they are for victory. Two of their members will use Illusions and Curses to confound and debilitate their targets before either bombarding them with their attacks or crippling them through bindings and restraints. A single member of the group will act as a physical specialist and hold the front line. All of them will use Intermediate-level spells.

[break]Additional Information: Unlike normal mana beasts, these soldiers have proper stats and difficulty due to their trained past. As such they have proper stats, each of the mages have 90 Total Stats dispersed to specialize in their specific fields.
ulla
[newclass=.shadowsBG]height:400px;width:450px;border:#eee 1px solid;padding:5px;background-color:#fff;[/newclass]
[newclass=.shadowsIMG]height:400px;width:450px;overflow:hidden;[/newclass]
[newclass=.shadowsIMG IMG]transition:1s;[/newclass]
[newclass=.shadowsBG:hover .shadowsIMG IMG]margin-left:-50px;-webkit-filter:brightness(60%);transition:2s;[/newclass]
[newclass=.shadowsBox]border:#fff 1px solid;height:368px;width:415px;margin-top:-385px;opacity:.9999999;overflow:hidden;[/newclass]
[newclass=.shadowsBody]background-color:#2c2c2c;width:250px;height:348px;font-family:robotic;font-size:10px;text-align:justify;float:right;margin-right:-270px;padding:10px;transition:1s;overflow:auto;[/newclass]
[newclass=.shadowsBody::-webkit-scrollbar]width:5px;background-color:#343434;border-right:#343434 2px solid;border-left:#343434 2px solid;[/newclass]
[newclass=.shadowsBody::-webkit-scrollbar-thumb]background-color:#d14848;[/newclass]
[newclass=.shadowsHead]text-align:center;font-family:robotic;font-size:22px;font-weight:800;border-bottom:#ddd 1px solid;margin-bottom:5px;color:#cb3636[/newclass]
[newclass=.shadowsSub]font-weight:800;text-align:center;border-bottom:#d14848 1px solid;border-top:#d14848 1px solid;padding:1px;padding-top:2px;margin-top:15px;margin-bottom:5px;font-size:16px;font-family:robotic;color:#cb3636[/newclass]
[newclass=.shadowsBody b]color:#cb3636[/newclass]
[newclass=.shadowsTitle]text-align:right;color:#fff;position:absolute;top:350;transition:1s;font-family:robotic;font-weight:800;font-size:26px;line-height:19px;margin-top:320px;margin-left:300px;[/newclass]
[newclass=.shadowsBG:hover .shadowsTitle]left:425;margin-left:30px;transition:1s;transition-delay:.5s;[/newclass]
[newclass=.shadowsBG:hover .shadowsBody]margin-right:0px;transition:1s;transition-delay:.5s;[/newclass]
[googlefont=robotic]