Post by Silas Vermillion❃ on Dec 21, 2019 17:11:36 GMT -5
Gan Jiang
Rank & Element:
Grand/Lava
Class & Type:
Magic item/Weapon
Magic Specialties:
Golem/Sensory
Appearance & Lore:
Gan Jiang is one of the two twin swords Silas personally made the second of which being Mo Xie which he gave to Seal as a way to defend herself. Gan Jing's sheathe is a golden color while the blade itself is a crimson color. The hilt of the blade is 11 inches and the blade itself is 43 inches making with a total weight of 3.3 pounds making it very easy for Silas to swing.
Abilities:
Name of Golem:
Type:
Flow
Spell Element:
Lava
Spell Rank:
Senior
Mana Cost:
23|12 Active turns: 5 Overheat Turns: 4
Type of Golem:
Light
Range and Speed:
180m,50m/s
Health of Golem :
Senior
Applicable Perks:
NA
Description:
When Silas cast this ability he puts the sword back in it's sheathe summoning a two meter in size dragon. While he doesn't use this golem in a fight it's used to scout ahead for him or so he can travel over places he couldn't normal by just walking. When using it as a transport port the golem is able to move at 20m/s and carry upto three people at once. For every 30 control past the first 30 used to cast the spell another golem can be summoned this goes off the items control not Silas'.
Picture of Fafnir: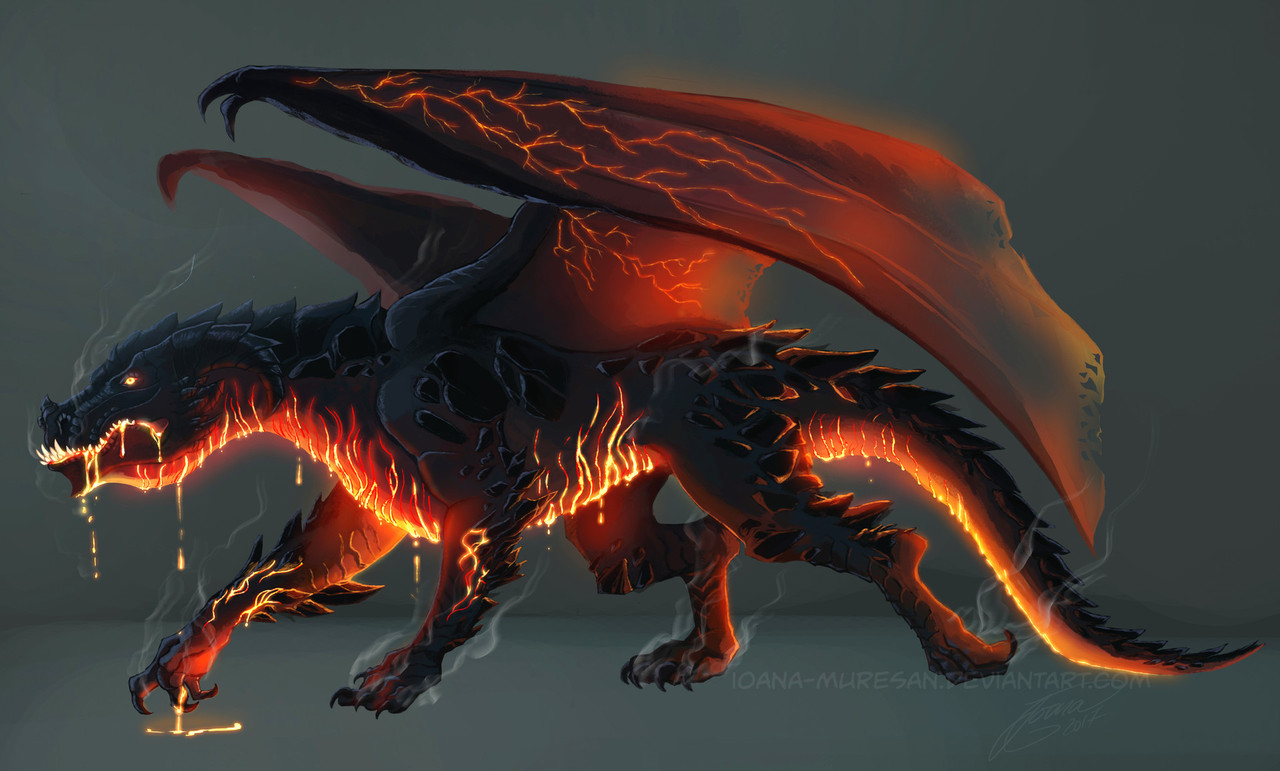 | | | | |
| --- | --- | --- | --- |
| Power | Durability | Sensory | Stat Pool |
| 20 | 60 | 90 | 50 |
| Base Amount 20 | Base Amount 20 | Base Amount 60 | Base Amount 50 |
Name of Golem:
Enkidu
Type:
Flow
Spell Element:
Lava
Spell Rank:
Senior
Mana Cost:
23|12 Active turns: 5 Overheat Turns: 4
Type of Golem:
Heavy
Range and Speed:
20m,10m/s
Health of Golem :
Grand
Applicable Perks:
NA
Description:
When Silas cast this ability he puts the sword back in it's sheathe summoning a ten meter tall humanoid lava elemental Silas uses this to block spells and attacks he'd rather not deal with himself. The armor and sword the golem has are just for show and do not act as there own spells. For every 30 control past the base 30 it takes to some the golem another one can be made. This goes off the items control not Silas'
Picture of Enkidu: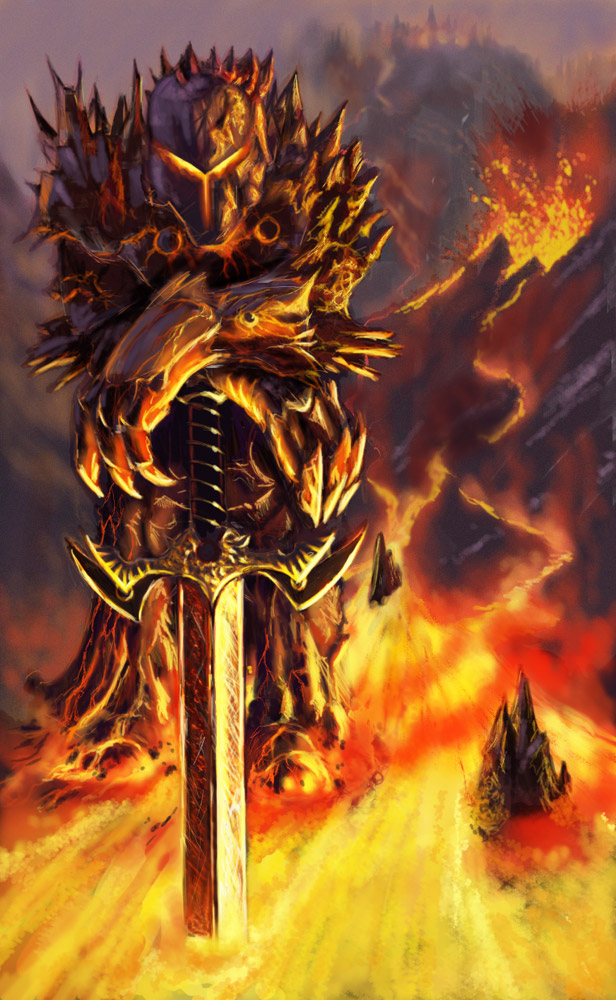 | | | | |
| --- | --- | --- | --- |
| Power | Durability | Sensory | Stat Pool |
| 50 | 100 | 10 | 50 |
| Base Amount 50 | Base Amount 10 | Base Amount 10 | Base Amount 50 |
MADE BY NOVA