Post by Wizard King on Jun 1, 2019 16:45:54 GMT -5
[googlefont=roboto][googlefont="raleway"]
DIAMOND FINALE - THE SHINING STONE PALACE
[attr="class","textspc"]
---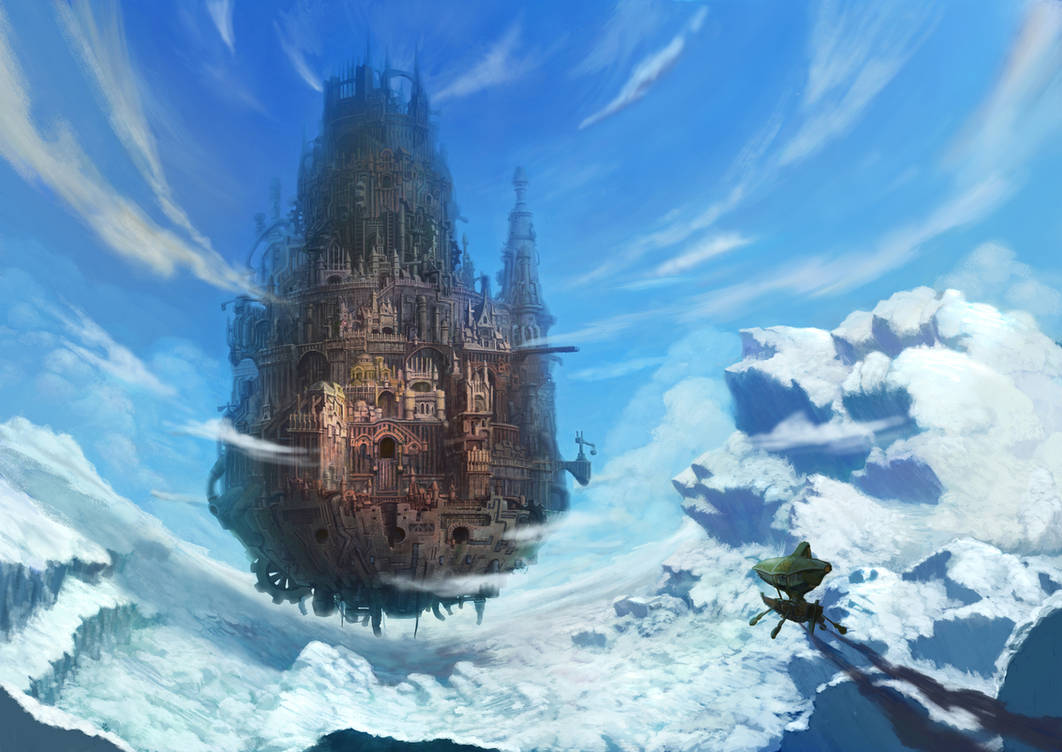 At dawn, something can be seen on the horizon...
It is the glorious
Shining Stone Palace
, a marvel of Diamond magical engineering, and the holder of doom for all of Clover. Stories tall, its shadow covers the capital at daybreak, canons firing off magical auras as the Captains attempt to defend the people, hordes of Magic Knights and Mages are sent to the dungeon-like palace to fend off the invasion! This is Diamond's desperate attempt to finish off its eternal rival for good, many may lose their lives in this fierce battle, but it is ultimately up to the Magic Knights and Mages of Clover to defend their Kingdom and her people!
[attr="class","genheader"]The Set-Up
The Shining Stone Palace is essentially set up like a dungeon with a total of 6 floors and outer courtyard. Teams of Magic Knights will be assigned a Floor depending on their rank. Each Floor is a separated Moderated Thread run by a GM. Once a floor is cleared, some may have the option of advancing to the next floor or going back to assist lower floors. The floors are listed as follows:
Courtyard Area
- The Courtyard is the entrance to the dungeon, this is where many Junior Ranks will be. Junior Players may advance up to Floor 1.
Floor 1
- A vast ballroom like area where a huge battle shall take place, this is also where many Junior Ranks will be. Junior Players can only go as far as here.
Floor 2
- A maze-like labyrinth of halls and rooms of the castle, this is where many Intermediate Ranks will be. Intermediate Rank Players may advance up to Floor 3.
Floor 3
- A vast area reminiscent of the lava caves of the Volcanoe Grand Magic Zone, this is where many Senior Ranks will start. Senior Rank players may advance all the way to Floor 6.
Floor 4
- A flooded cave like area where a trio of powerful Diamond Mages await, including a Shining General. Senior Rank and Grand Ranks will be assigned here.
Floor 5 Fire
Floor 5 Wind
Floor 5 Water
- A floor split among three paths, with each path holding a Diamond General. Senior and Grand Ranks will be assigned here.
Floor 6
- A crystalline room that is the heart of the Shining Stone Palace. The Gand General Damion awaits here along with a mysterious silver-haired mage... This path can only be unlocked when the previous floors has been cleared.
---
MADE BY NOVA
[newclass=.genheader] width:420px; height:18px; line-height:18px; font-family: Roboto; font-size: 12px; color:#eee; text-transform:uppercase;background-color:#cb3636; text-align:center;[/newclass]
[newclass=.textspc b] font-weight:bold; color:#cb3636;font-size:12px;[/newclass]