Post by Isabelle Erabus on May 23, 2019 22:47:28 GMT -5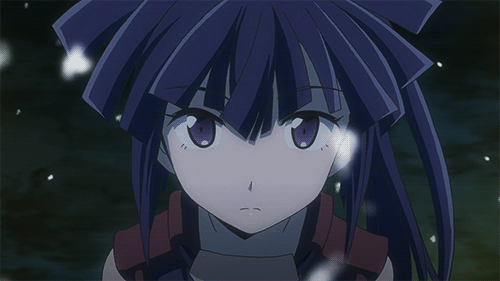 [attr=class,isabelletext]
Belle had been just minding her own business, relaxing in her room. Taking a nice nap, when out of nowhere, there was a rapping at her door. Opening it, she would see the secretary there, who would begin explaining the situation. Apparently, they had kept this new dungeon under wraps while the heads of the organizations were deciding what to do with it. And unsure of how dangerous it would be, they had yet to send any expeditions.
So the groups decided they would send two mages that had worked together before, and ones that should compliment each other well. Ultimately, it was somehow decided that her and Eli would be going. They were to meet up outside of the dungeon, something which shouldn't be all that hard to find. Apparently it was a giant ice structure out in the middle of the fringe. And she was to head out immediately.
Donning her usual attire, she would grab her wolf's paw, cat's eye, and her boots before heading out towards the fringe. The trip over was quite pleasant, at least until she saw the giant sheet of ice covering the area. Which was surprising to her. But having lived in Nairn for quite some time, she was fairly used to the cold by now, so it wasn't too much of a big deal for her.
Having arrived second and spotting Eli outside the door, after exchanging some brief pleasantries with him, she would begin to lead the way inside for the two.
- Start Floor 1, Room 1 -
Having crossed the narrow bridge towards the entrance to the cave, she was surprised at how cold it was. It felt like the air itself was biting at her in here. And she was used to the cold, causing her to be slightly worried about Eli. But she also felt somewhat awkward trying to talk to him and ask him about it, especially after what had happened the last time the two had met. They really did need to talk about that sometime.
Either way, besides the blistering cold winds in here, there wasn't really anything odd about the area. Something that, to be honest, did worry her slightly. The ice seemed to refract the sun, all the way from the outside. So it wasn't too terribly dark in here. Meaning she had brought along her cat's eye for not reason really. At least she wouldn't need it yet. There was no information on this dungeon, so she had no idea if she would need it later.
As the two continued to walk into the cave, there really wasn't anything special about it. To be honest, it reminded her somewhat of the training dungeon. Something she had also done with Eli. At least in terms of appearance. Except for the few major differences. Mainly that rather than rock, everything was ice. Even the stalagmites and stalactites were made of pure ice. As opposed to the gemstones they had been made out of in the training dungeon.
As she was making her way in, after tripping for the third time in a short span she would give a somewhat angry look at the ice, kicking it once. Causing her to kick it once again and shout.
"Stupid ice! Left Boot!"
She would shout, as wings would sprout on her and Eli. She would then turn to Eli.
"We're flying now. That way I won't trip on the stupid ice. And it'll be faster too."
She would say to him, before hovering slightly into the air and continuing on.
As the two continued slightly further into the cave, she would begin to hear a low growling coming from nearby. As a few pairs of eyes began to make their way out of the darkness. As 8 wolves, white as snow, began to emerge from the cave. To be honest, she couldn't tell if they were mana beasts or regular wolves. At least until one chomped it's maw, and a small spattering of ice shot out of it's mouth.
Turning back to look at Eli she would tell him,
"I'll take the right four, you take the left four. Seems fair to me, do you agree?"
She would ask him. And upon his confirmation, she would turn to look at the wolves again.
She was glad they were separated into the two groups. Made it much easier to split them up.
She would then charge at the wolves, and upon a howl from one of them, presumably the alpha, they would begin charging as well. The first would jump up at her using a stalactite, fangs bare in a pounce. And she was almost worried for a second. At least until she delivered it one roundhouse kick to the head, causing it to fly into a stalactite. And it fell to the ground limp. So they were quite weak. For their size, she was kind of surprised. But there was still three more left. And they didn't look to happy she had just killed the alpha.
The next one would growl and bark at her, and she would fly down to him. And with another swift kick to his head, dropping her heel straight onto the top of it's skull, the momentum of her traveling would cause it to also be crushed against the ground. Cracking the ice beneath it. Leaving just two more.
These two seemed to have some semblance of coordination between the two, as one was trying to encircle from the left, and the other from the right. It seems the deaths of the other two hadn't deterred these last two. Hearing a cry from behind her, she knew Eli was also dealing with his wolves, so she should finish up soon. Dashing to the left, she would be the one on the aggressive. Using her shoulder, she would bash into the wolf, and send it into a stalactite. Before following it up with a boot kick to the stomach, cracking its ribs. Leaving just the last wolf. Who was charging at her. As if to avenge it's comrade. She would do a scissor kick on this one, ending its life. She would then look to Eli, to see if he had finished his batch.
---
STATS
POW: 08 | STA: 67 | DUR: 55 | SEN: 20 | CON: 120
COMBAT SUMMARY
MANA SKIN: 100%
HEALTH: 100%
MANA: 189/211

DMG TAKEN: 00%
HEALING RECEIVED: 00%
MANA USED: 00
MANA REGEN: 22/11

SPELLS & ATTACKS
Name:
Left Boot's Wings
Type:
Burst
Rank & Specialization:
Senior, Supplementary - Transportation
Mana Cost:
33 first cast, 4 up 3 uses, 36 recharge
Range & Speed:
up to 5 targets, must stay within 80 meters of her to keep them.
Stats Affected:
None
Description:
This ability causes the user and any others that she chooses to grow wings. These wings allow the user to fly at 20 meters a second. While anyone other than Isabelle has wings, they must stay within 80 meters (Senior Spell distance) of her or else they lose the wings. She can give these wings to herself, and 4 others.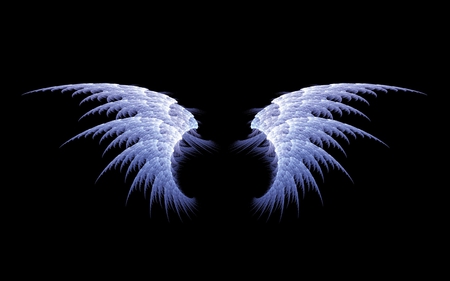 OTHER NOTES
785 WC to F1R1
Belle's Boots, White Wolf's Paw, Cat's Eye
| | | |
| --- | --- | --- |
| WC: 1042 | TWC: 1042 | @tagme |
[newclass=".isabelletext"]color:#686366;font-family:roboto condensed;[/newclass][newclass=".isabelletext b"]color:#e619d6[/newclass][newclass=".isabelletext i"]color:#e619d6[/newclass]