Post by Isabelle Erabus on May 28, 2019 19:33:34 GMT -5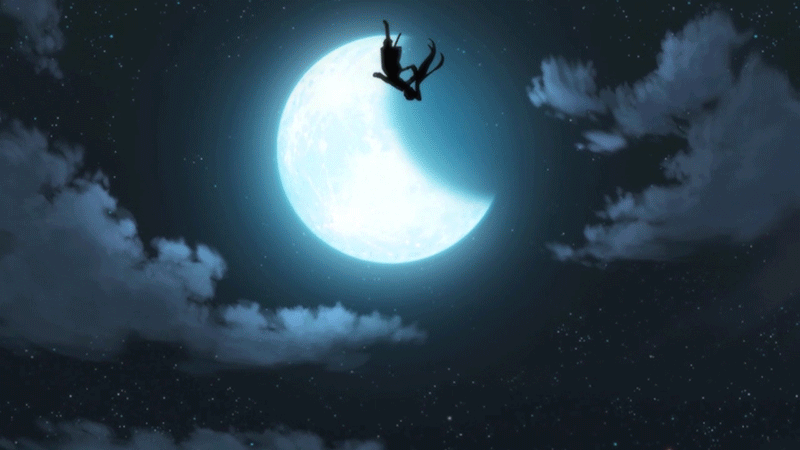 [attr=class,isabelletext]
As Belle was finished getting blown back, she would continue laying on the ground, gasping for air as she tried to recover from Silas's spell. She had known her wolf probably wouldn't help her, but she had to try, right? Either way, after a few moments she would finish catching her breath, she would notice that she felt quite warm, and look down to notice that most of her clothing had been destroyed, and partially on fire. Which she managed to put out, but it did enough residual damage to destroy what little remained of her mana skin, leaving her vulnerable to whatever came in here. Then again, its not like anything in this dungeon had hurt her yet, at least that was a good thing. Only her 'teammates' had hurt her so far.
Wolfe would then walk back in, trying to give his apologies to her, and Silas would let him know that he should probably just start heading on towards the door. While Silas would make his way over to an undestroyed wall, and he would extend his hand to her.
Unfortunately for the both of them, this spell wouldn't allow that to happen. Even if she did grab his hand, he wouldn't feel it. However, what she would do is walk over to the table, and wrap herself in what was left of the tablecloth. That way anything in this dungeon wouldn't see any more of her than what she wanted, wrapping herself in it.
Silas and Wolfe though, would see the tablecloth pick itself up, wrap itself around nothinginess, and then walk over and stop in front of Silas as Belle would stop in front of him, looking down and not wanting to make eye contact. Even though she knew he couldn't see her her, just what she was wearing.
---
STATS
POW: 08 | STA: 60 | DUR: 55 | SEN: 20 | CON: 80
COMBAT SUMMARY
MANA SKIN: 100%
HEALTH: 100%
MANA: 130

DMG TAKEN: 00%
HEALING RECEIVED: 00%
MANA USED: 69
MANA REGEN: 20/10

SPELLS & ATTACKS
Cat's Eye
Rank & Element:
Mist, Intermediate
Class & Type:
Magic Item, Accessory
Magic Specialties:
Transformation
Appearance & Lore:
This necklace is on a gold chain. It has a jewel that looks like a green cat's eye as its centerpiece.
Abilities:
Name:
Cat's Eyes
Type: Burst
Rank & Specialization: Intermediate, Transformation
Mana Cost: 22 Initial, 24 recharge
Range & Speed: Self. 3 posts, 3 times before recharge
Stats Affected: None
Description:This item causes mist to sink into the user's eyes. This mist keeps their eyes lubricated so they no longer need to blink. In addition, they are able to see in darkness. This darkvision extends for 30 meters (Between range of an intermediate and junior spell). It also changes the eyes of the user to appear cat-like and green, the same as the pendant. Due to the cat-like nature, they also cause the user's eyes to reflect in the dark.
Name of Spell: Mists Mirage
Elemental Type: Mist
Rank & Spell Type: Senior, Sensory
Range & Speed: up to 40 m/cubed, 40 m/s (Centered on self), AOE can be increased by +10m per 10 sensory
Mana Cost: 30/15
Stats Effected: None
Applicable Perks: Master Illusionist
Description: The user creates a box centered around themselves, though they can extend the area up to 40 meters cubed in order to include additional targets within the box. The box projects an image onto its sides of whatever is behind that in eyesight, so that it seems nothing is there. The size of the box is determined upon casting, and in order to change it the spell must be cast again. You must have started within the box to be affected by it. Someone walking inside of the boxes area would not be affected by its affects, nor would they notice those already within the box, unless they had the ability to do so previously (Having a high enough sensory). It affects the senses of sight, sensing, hearing, and smell.
MADE BY NOVA
White Wolf's Paw
Rank & Element:
Intermediate, Mist
Class & Type:
Defensive, Magic Item [Imbued]
Magic Specialties:
Golem
Appearance & Lore:
The item looks like a singular wolf's paw to be worn as a glove. It is said to be the spirit of an alpha that died protecting its pack imbued within this item.
Abilities:
Name:
White Wolf
Type:
Burst
Rank & Specialization:
Intermediate, Golem
Mana Cost:
22 per use. 3 Turns active. 24 recharge
Range & Speed:
40m (2x Sensory), 15 m/s
Stats Affected:
Description:
The golem manifests itself as a white wolf, standing at 5 feet tall and lithe. It constantly has a small amount of mist flowing off of it. In addition, it's eyes glow a baby blue. You can always see it's breath, as it emits a small amount of mist with each breath.
| | | | |
| --- | --- | --- | --- |
| Power | Durability | Sensory | Stat Pool |
| --- | --- | --- | --- |
| 40 | 40 | 20 | 45 |
MADE BY NOVA
OTHER NOTES
Items Brought: White Wolf's Paw, Cat's Eye, Belle's Boots.
[newclass=".isabelletext"]color:#686366;font-family:roboto condensed;[/newclass][newclass=".isabelletext b"]color:#e619d6[/newclass][newclass=".isabelletext i"]color:#e619d6[/newclass]