Post by Magnus Vermillion✾ on Mar 4, 2019 23:25:43 GMT -5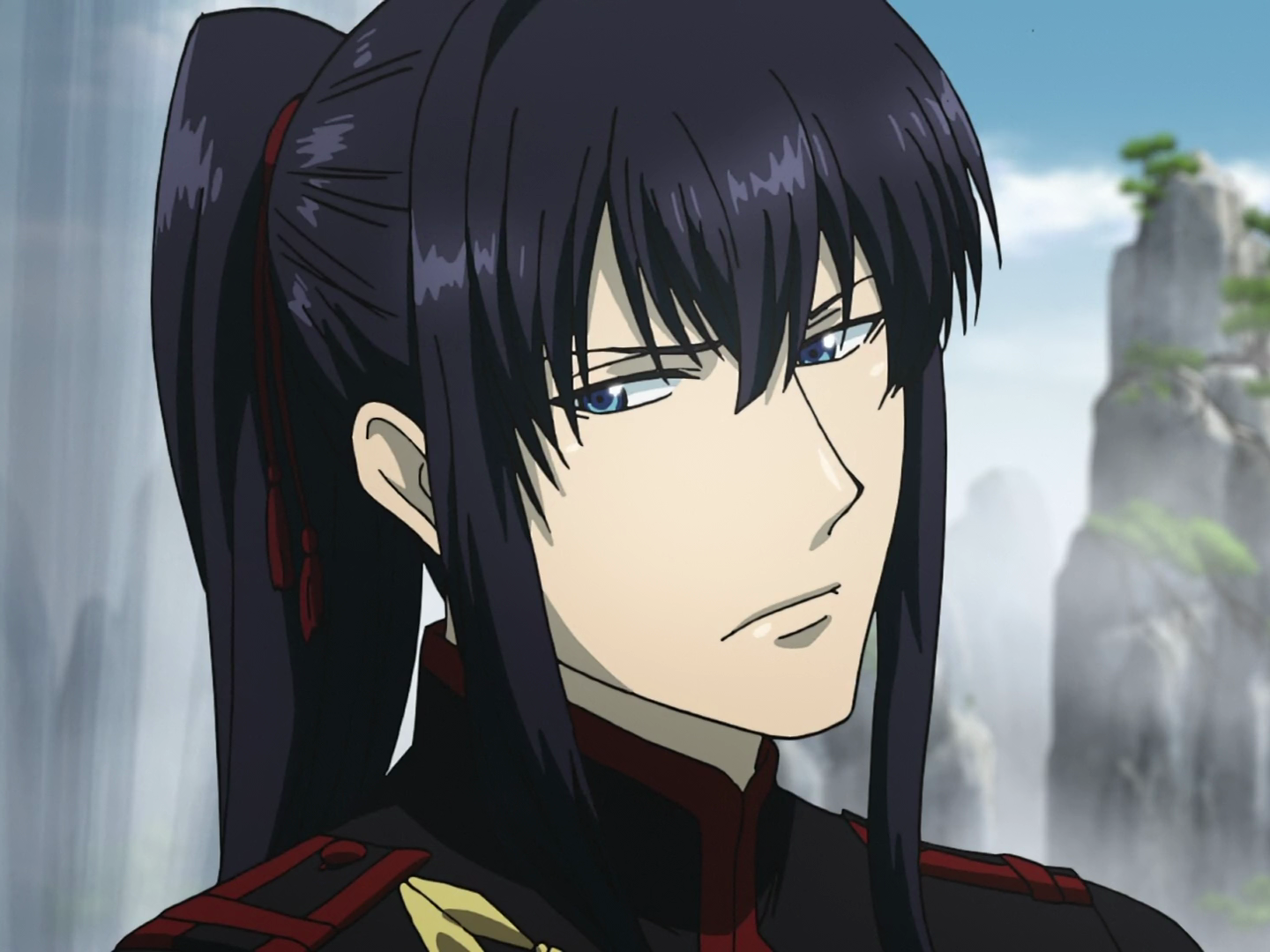 Artemis
| | | | | | | |
| --- | --- | --- | --- | --- | --- | --- |
| 15 | | Male | | 5'11 | 180 cm | | 180 lbs | 81 kg |
"As my father mentored Magnus, magnus shall mentor me

NAME: Artemis

ALIAS: N/A

BIRTHDATE: 03-31

BIRTHPLACE: Royal Capital [Vermillion Estate]

Relation to Player: Artemis is the son of Apollo Ragnarok the man who mentored and simi raised Magnus Vermillion until he decided to join the Magic Knights at the age of 16. And since the Ragnarok family even though of no actual noble status is close to the likes of the Vermillion family, and have tended this work for them in the past generations. And with Mufasa Vermillion and Apollo being very close Artemis was allowed to be born and raised on the Vermillion estate as though he was of the family. And growing up on the Vermillion Estate and and around Magnus constantly, the young Artemis would grow a fascination for the Red General, until the day he would proceed to ask Magnus to Mentor him just as his father did for him so that he to could become a great Mage.


★ APPEARANCE

HAIR COLOR: Dark Blue

EYE COLOR: Dark Blue

GENERAL DESCRIPTION:
Artemis is said to be quite handsome, as some even tend to find his facial features slightly girly, though this does not stop the ladies from still loving him, as they still find him quite handsome, though Artemis facial features are not the only thing that could be considered girly, as his hair is also long and girly in a sort of manner. Taking a dark blue like color that some may take as black, though this is Artemis natural hair color, and something that he has to get many to believe him about. His eyes also seem to take on a dark blue color blue, that seems almost black though just like his hair it is not.

Body wise, Artemis is very fit ans well in shape having been under a strict training routine since birth under the instruction of his father Apollo. Making Artemis body even at a young age something that many would aspire for considering his perfectly toned muscles and abbs that can easily be seen upon him taking off his shirt. As well as his body being so fit at his young age, Artemis is quite tall for a fifteen year old being at the height of five feet and eleven inches already. And clothes wise Artemis unlike most commoners is always seen in the finer of things, under the fact that the Vermilion Main family has taken care of him and his family since before his birth.



★ PERSONALITY

Artemis having a weird upbringing for a commoner is not like most of his social class, considering the fact that he has spent his whole life with the upper nobles, though Artemis still knows the difference in his social status understanding that every person in this world has a purpose and a place, as some are meant to serve and others are meant to lead. A understanding that he has come to understand completely at the hands of his father and family who have come to serve the Vermilion family in the past few generations. Knowing that his family had a place and though they worked for the Vermilion family they weren't treated like the rest of the servants and workers.

And Artemis having grown up looking up to Magnus Vermillion personally, would also pick up some of the young nobles beliefs and personality traits, as though he understood the social standings in this world thanks to his father and family, Magnus would be the one who made Artemis understand that true power was the only thing that truly matters in this world, as even the nobles would be nothing if they were not powerful mages first. Thus making Artemis as eager to learn about magic and strength himself just as his mentor Magnus Vermillion.



★ COMBAT
GRIMOIRE: Gold ELEMENT: Insect Aura MAGIC SPECIALIZATIONS:
Restraint Magic
Defense Creation




CHARACTER PERKS:
Self Repairing:
Self Repairing: If your defensive spell has taken damage but is still standing at the end of the post, it will naturally repair itself to full durability. This can only target a single spell a post.
World Binding

World Binding: Restraining spells may now target an area and not just individuals. This allows for massive traps and binds! When a spell utilizes this function, they will have their durability reduced by 10 points.
Headstart:

Headstart: Those with this perk naturally can move 5 m/s faster than normal. This increases to +10 m/s at grand and +15 m/s at Archmage!
Tinker

Tinker: With the 'Tinker' perk, your character may now create/ claim a weapon that has a different element to that of your grimoire. Not only this, but you may select an element for the weapon from any tier apart from platinum. This means that if your spells are of the 'fire' element, a weapon you make could be diamond or poison! You may only have 1 weapon of a different element per magic rank. For example, a total of one different elemental weapon at junior to a total of two different elemental weapons at intermediate, so on and so forth.
COMBAT STYLE:
| | | | | | |
| --- | --- | --- | --- | --- | --- |
| POWER | STAMINA | DURABILITY | SENSORY | CONTROL | TOTAL |
| -------- | -------- | -------- | -------- | -------- | -------- |
| 3 | 13 | 30 | 0 | 13 | 59 |
MADE BY NOVA





Spells: 2/4

Name of Spell: Insect Aura Defense Creation: Beetle Armor
Elemental Type: Insect Aura
Rank & Spell Type: Junior - Defense Creation
Range & Speed: Self or within a 10 meter AoE
Mana Cost: 10 | 5
Applicable Perks: Self Repairing
Stats Effected: +4 Durability
Description: Upon the casting of this spell, the user of the spell will be able to cover themselves or ally in a dark blue' like aura that will resemble the shell of that of a beetle. Completely covering the body and protecting the user from up to ranked Junior damage and increasing their durability by +4 as long as the spell is active. Per 10 control the user is able to put his armor on another person.

Name of Spell: Insect Aura Restraint Magic: Spiders web shot
Elemental Type: Insect Aura
Rank & Spell Type: Junior - Restraint
Range & Speed: 25 Meters - 10 m/s
Mana Cost: 10 \ 5
Applicable Perks:
Stats Effected: -30% Speed
Description: Once this spell is cast, the user will be able to cover their hands or mouth with a blue like aura, this will allow for them to be capable of sending out a small blast of blue energy that is the size of a baseball upon release, though upon contact with whatever cause it to bust open, it will completely cover and wrap up with spider webs covering their whole body lowering their ability to move. They may shoot one of these per 10 control