Post by Airan on Feb 9, 2019 11:44:57 GMT -5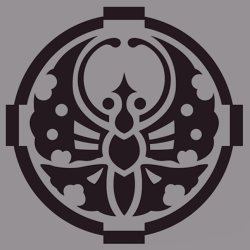 Name:
Colaesonis House
Main Area of Residence:
Valdau (Noble Region)
Valdau's Location:
Valdau is one of the larger towns in the Northern-Western area of Noble Regions, with border to the Common Region just next to it. The town and the nearest area are under the governance of the Colaesonis House, with the Head of the house being the current Mayor.
Other Residences:
Vacation houses in Raque, Kikka, Silva Town and another town in Noble Region.
Known For:
Very long lineage, Colaesonis House has its own, unusual familial structure. Their main house is called 'trunk', two higher branch families known as 'boughs' and three lesser branch families known as 'twigs'.
The trunk family is the most direct descendant of their ancestor who was a Wizard King in the distant past. The two bough families are descendants of brother and sister of Wizard King from the past, while the three twigs families are descendants of three cousins of the Wizard King of the distant past. Only members of the trunk family can become heirs/heads of the family. The members of the families have intermarried between the different branches but also in their own branch, in past and currently. Such marriages in family are allowed from the 3rd degree relation (uncles/aunts and nephews/nieces) or if it is between half-siblings.

Members of this family walked and walk various paths of life, from Wandering Citizens, through some rare Magic Knights, on various merchants, manual workers and creative workers ending.

The current head of the family is Alice Jake Colaesonis, the heir apparent is Alexander Maria Colaesonis who is in his 30ties and with kids on his own.
Their crest was made in a distant past by an ancestor of the Wizard King, its meaning and history is lost, though there are many unofficial stories about it.

Key Traits:


Bronze+ tier Grimoire (with Bronze being seen as duds and embarrassment).


Everyone's Magic is Plant based.


Hair in vibrant and rich colours. No black, very dark (bordering on black), white or pale colours.


Prone to obsessions: Per 10 years their personality needs to gain another obsession, but they can gain even more.


Tend to have tattoo's of great personal significance.


They have a second name that is of opposite gender.