Post by James Tiberius on Jun 5, 2019 13:54:46 GMT -5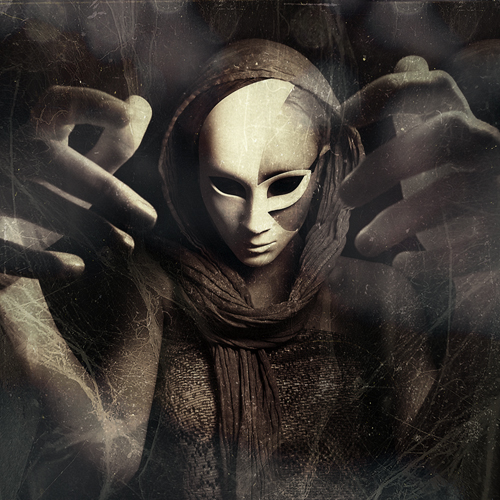 Name
: Tiberius
Are of Residence
: Kikka
Known For
:
Throughout the ages, one house was different from the others. A noble family that people knew existed, but those who were a part of it were unknown to the public. Those who went outside of the estate never wore their own face, and it has been speculated that even the wizard kings and other Royalty never seen the true faces. Due to their vast transformation and illusionary skills, this specimen of mages have been used mostly for covert ops, both military and business alike. Due to this, their influence over different parts of the kingdom can only be speculated about and the only thing that indicates that they are working and progressing is the increasing amount of money in the bank.
Although their specialization has remained the same for hundreds if not thousands of years, there were no certainties over what element belongs exclusively to the house. Most likely, their elements proceed to fill up the natural order, to make sure they go up in crowds and seem more common. This is of course not always the case, with members that stood out with weirder elements and some people that did great things to earn the Nobility status of the Tiberius name.
Currently, however, only one member by blood exists. James Tiberius is currently its heir and only blood member, due to the deaths of the entire family at the beginning of the war. This leaves the house in rather a weird situation. From the beginning of James joining the Azure Deer, he has enlarged his house by adopting those that would add in power on Political level, or in magical level. Those who actually joined him were adopted into the house as cousins, and heads of their own off branches. They undergo an etiquette training and history training from staffers, whilst being taught in magic by the house's magus.
Due to the loss in the bloodline, the family no longer has transformation and illusions as their main focus. With their current leader, James Tiberius, the nature of the teachings are rather destructive and tactical. Sheer power is of course wanted, but the ideology of the house currently is estimated as to say something along the terms of: "Whether something must be destroyed is a given, when it is destroyed, is a choice."
Key Traits
:


High sense of Fashion


Cold towards outsiders


Specialised in destructive magic, no matter which spec


Keeping up appearances


Hiding in plain sight


Preferred but not a must, Scale Magic